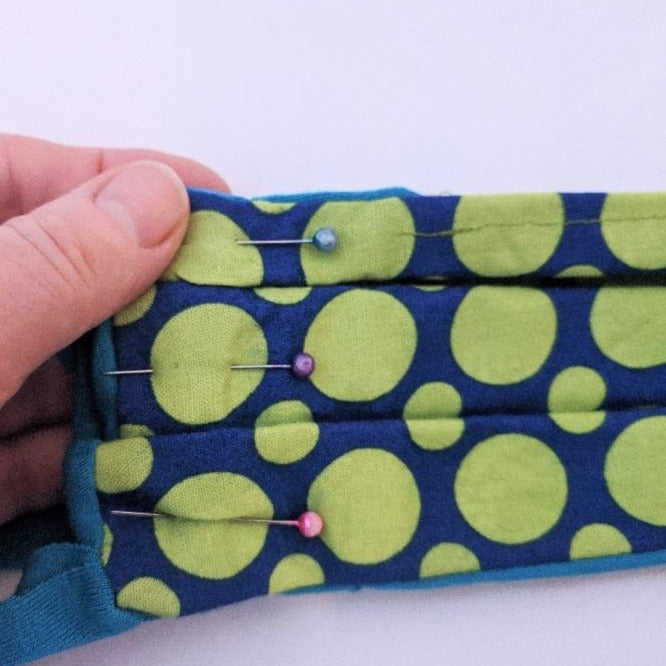 Fabric Face Mask - Instant Download
Feel a little safer at the supermarket
This is a very easy tutorial of how to make your own face mask.   No need to be a great sewer (my stitching in the photo proves it!) and a wonderful way to use up fabric scraps and random thread. 
We love the jersey-knit used for the straps, to give an accurate fit.  Just a old stretchy t-shirt does a great job here!  The opening at the top gives you the option to add muslin, paper towel or tissue and change it out after each use. 
Easy to follow instructions with images and you can realistically make it in half an hour or less.